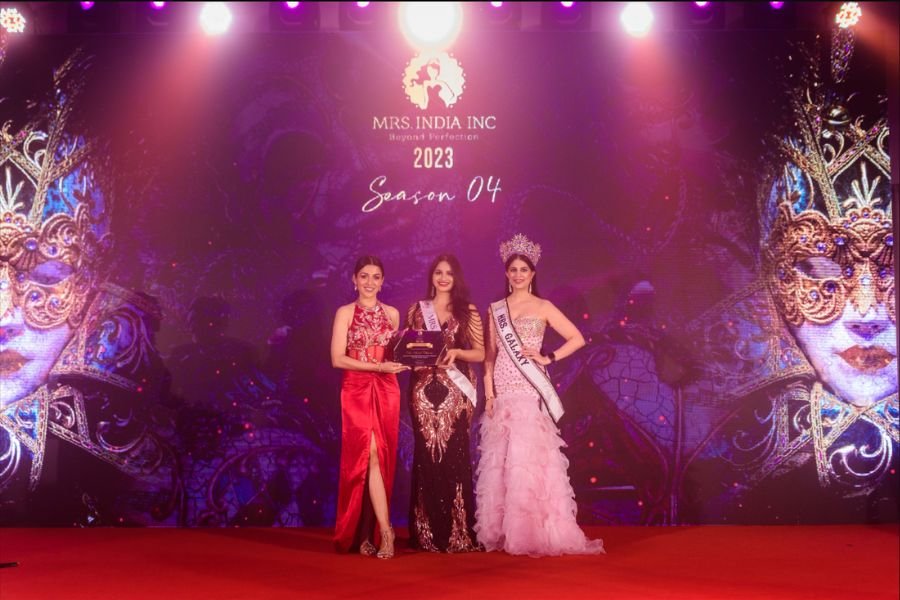 Mumbai (Maharashtra) [India], August 1:  Dr. Sonal Chavan Zawar, a distinguished colorectal surgeon, is making waves in the medical field and beyond with her exceptional achievements, dedication to social causes, and aspirations for political leadership. Her extraordinary qualities of leadership, humility, and beauty of character have earned her the special title of "Mrs. Efficient" and the esteemed subtitle of "Mrs. Curve 2023" in the renowned Mrs. India Inc pageant, where she proudly secured her place as a Top 7 Finalist-5th Runner Up.
Born and raised in the vibrant city of Mumbai, Dr. Sonal Chavan Zawar comes from a family deeply committed to social service. These strong roots instilled in her a profound sense of responsibility and empathy towards society, shaping her into the compassionate leader she is today. Driven by a fervent desire to make a difference, she has embraced a remarkable medical career as a colorectal surgeon, bringing healing and relief to those in need.
Dr. Sonal's unwavering dedication to her profession has established her as a trailblazer in the field of colorectal surgery. Her expertise and innovative approaches have saved countless lives, garnering the respect and admiration of both colleagues and patients. Nevertheless, it is her humility that truly sets her apart.
Despite her remarkable accomplishments, Dr. Sonal remains grounded and approachable, treating every individual with kindness, respect, and empathy, regardless of their background or circumstances. Her patients often describe her as a comforting presence, providing solace during their most challenging moments. She goes above and beyond to ensure their physical and emotional well-being, fostering an environment of trust and healing.
Beyond her medical practice, Dr. Sonal is an ardent advocate for crucial social causes. Recognizing the pervasive issue of domestic abuse, she has dedicated herself to combatting this pressing problem in society. Through various initiatives, she educates communities, provides support to survivors, and tirelessly advocates for legislative changes to protect vulnerable individuals. Her unwavering efforts have brought hope to countless lives and inspired others to join the fight against domestic abuse.
Furthermore, Dr. Sonal is a vocal proponent of raising awareness about breast cancer. Through her advocacy work, she aims to empower women with knowledge and encourage early detection, ultimately saving lives. Her passion for this cause extends beyond the medical realm, as she believes in addressing the social stigmas surrounding breast cancer and fostering a supportive environment for survivors.
In addition to her contributions in healthcare and social activism, Dr. Sonal possesses a keen interest in politics, aspiring to represent the country someday. Her vision for a more inclusive and progressive society is rooted in her experiences as a medical professional and her deep understanding of the challenges faced by individuals from all walks of life. With her unique blend of empathy, intelligence, and dedication, she seeks to bring about positive change on a larger scale.
Dr. Sonal Chavan Zawar is truly an exceptional leader, characterized by her humility and beauty of character. Through her medical expertise, commitment to social causes, and aspirations for political leadership, she continues to inspire and uplift those around her. In a world often marred by division and inequality, she serves as a guiding light, reminding us of the transformative power of compassion and the limitless potential of a humble heart.
If you have any objection to this press release content, kindly contact pr.error.rectification[at]gmail.com to notify us. We will respond and rectify the situation in the next 24 hours.